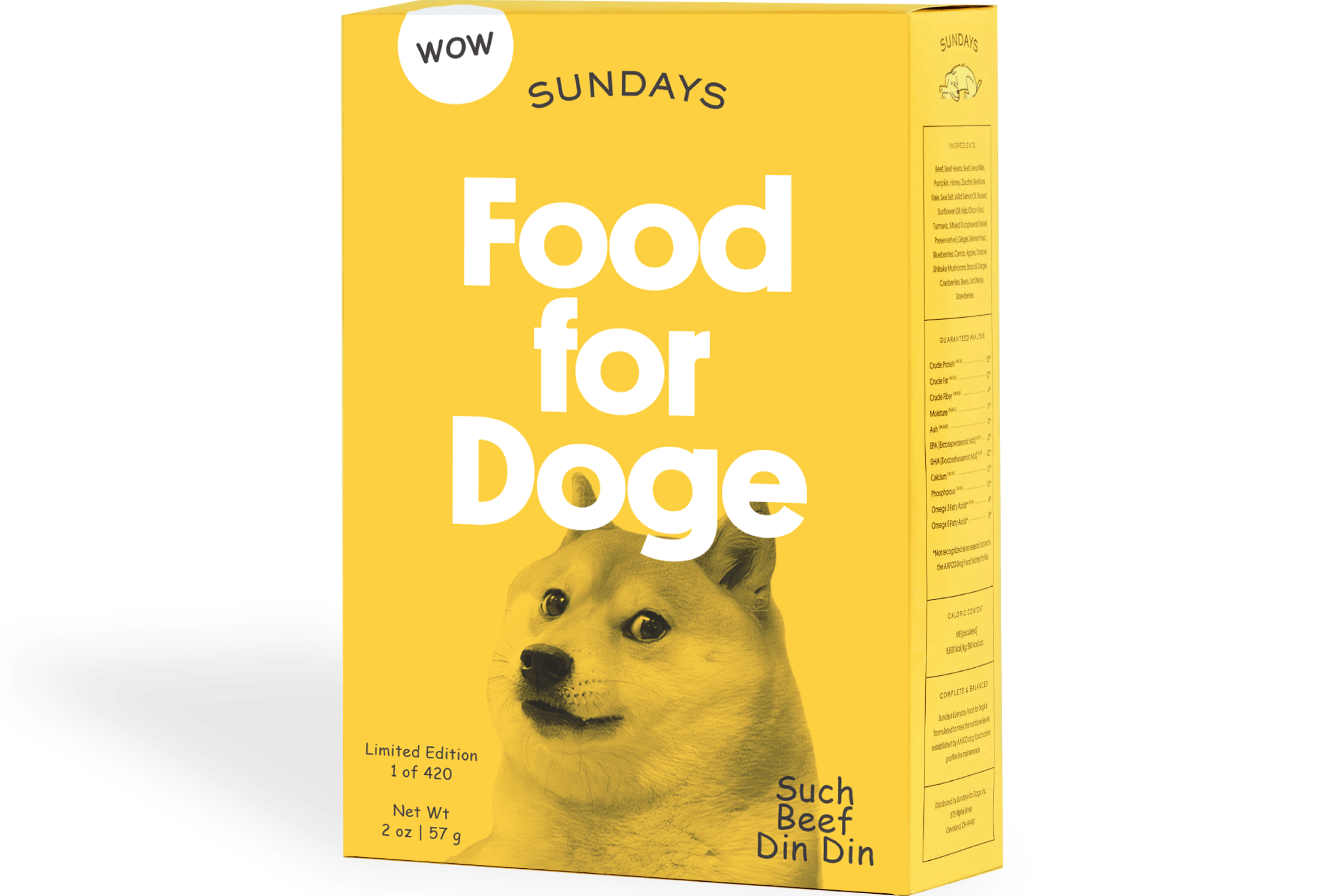 Food for Doge
10.5 Dogecoin
420 limited-edition cereal box bundles of real air-dried doge food, only available for purchase via Dogecoin, sent to your door and as a VFT (very fungible treat). Each order comes with three mini cereal boxes. Questions?
What is Doge Food?
Doge food is dog food, made by Sundays for dogs. We make a healthy, human-grade, quality dog food. We thought we'd have some fun and spread our love of dogs, doge, and food.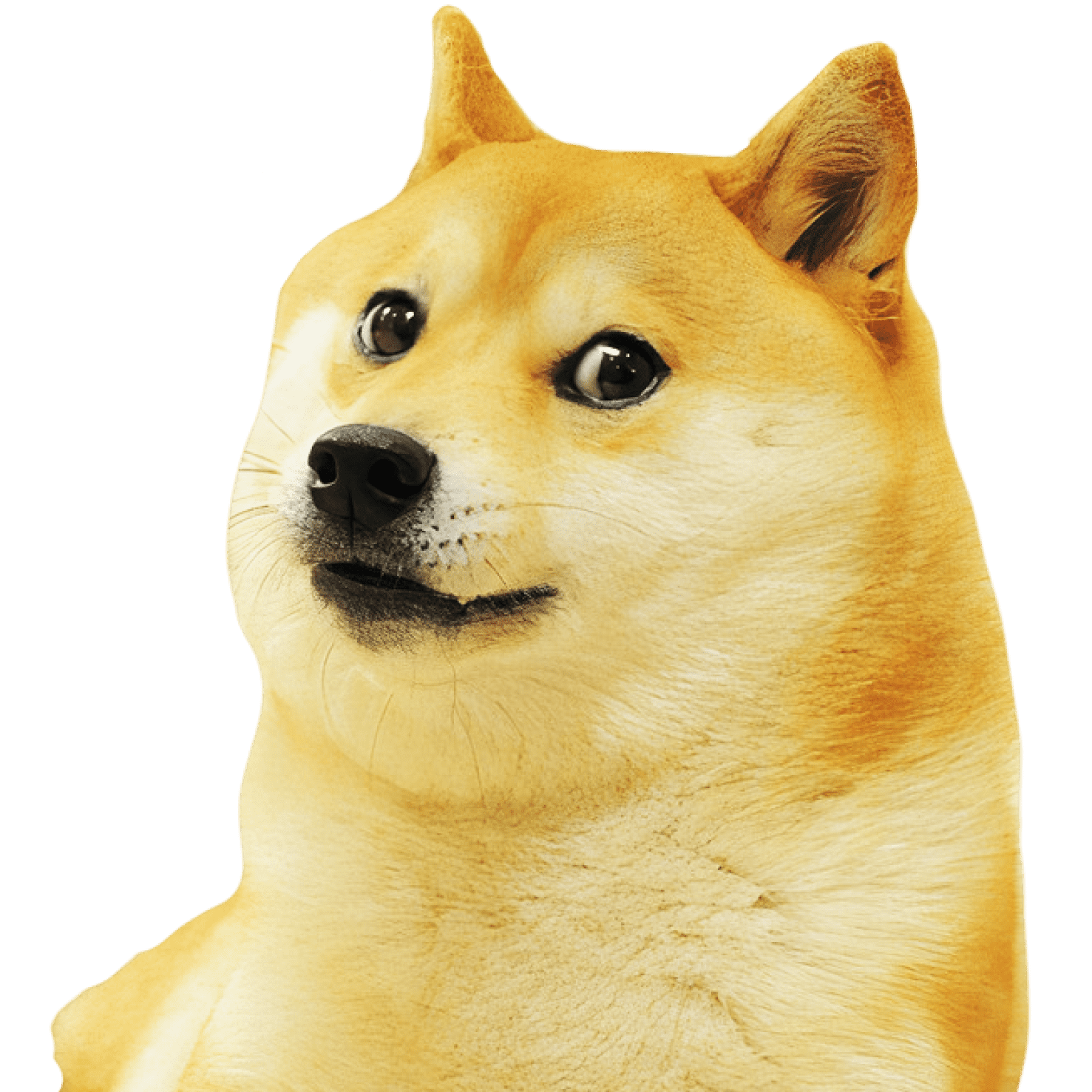 Want a free box of dog(e) food?
Tweet a pic of your doge at us, and we'll send you a free box of Sundays.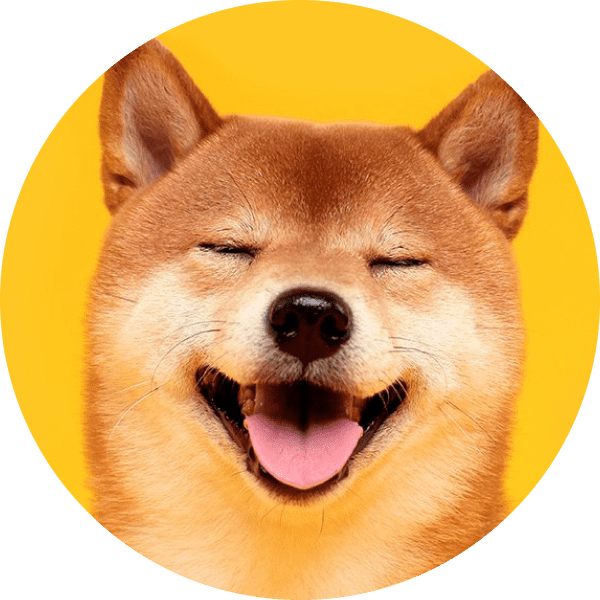 We keep HODLing onto dogefood, until we eetz it.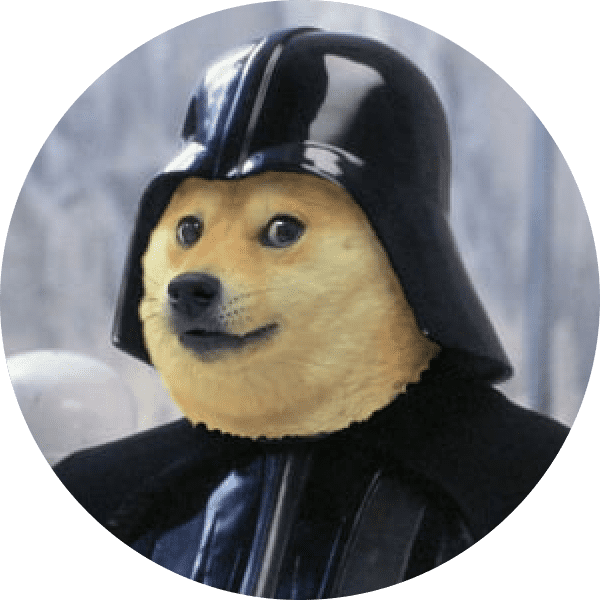 Come join the DOGE side.
The original doge manifesto
"In the words of the creator of doge: Joy, kindness, learning, giving, empathy, fun, community, inspiration, creativity, generosity, silliness, absurdity. These types of things are what makes Dogecoin worthwhile to me. If the community embodies these things, that's True Value."